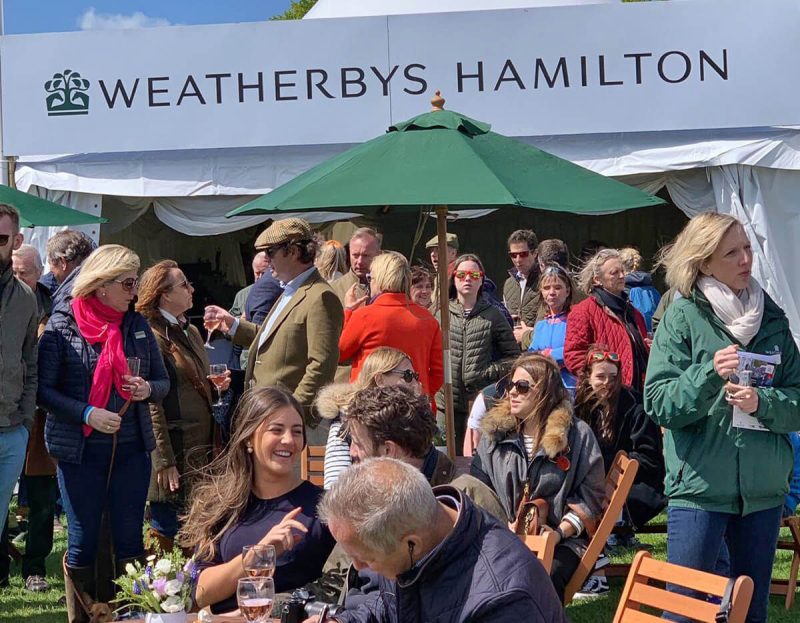 Another fantastic Badminton!
Piggy French and Vanir Kamira won a thrilling Mitsubishi Motors Badminton Horse Trials last weekend, just pipping Ollie Townend and Ballaghmor Class by 0.3 points in the final show jumping phase on Sunday.
Mitsubishi Motor's sponsorship has now finished after an amazing 28 years and it will be fascinating to hear who the new sponsor is in due course. Badminton is acknowledged as the premier three day event in the world and Mitsubishi Motor's tenure was preceded by a lengthy Whitbread sponsorship, which only underlines its appeal to a very broad audience. Advance ticket sales were a record and it is expected that over 180,000 will have attended by the time the figures are published.

Our sponsorship of the Members' Enclosure continued for the third year and we are delighted with the exposure it gives us. As importantly it gives us the opportunity to entertain a large number of our clients and friends over three days in a spectacular location by the lake. We saw over 400 visit our chalet and we could not have enjoyed it more. Elsa Symonds provided a continuous stream of high quality food and though the weather was much colder than last year, our Rosé consumption seemed just the same!
Roll on Badminton 2020 (6th -10th May) at the start of an Olympic year.
Back to News