by Guy Baxter
Jan 25, 2021 | News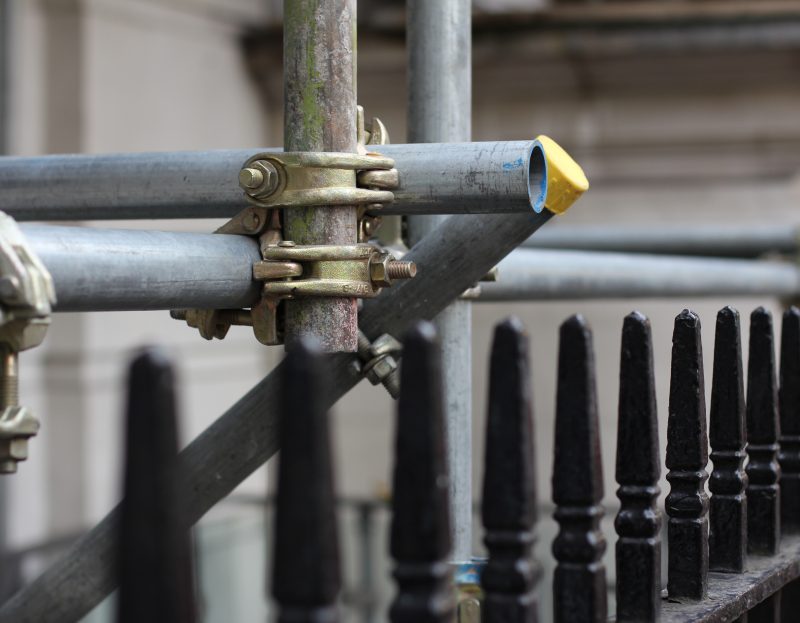 Contract works - keep control
The building industry has been less affected than many by Covid-19 and is set to be one of the main engines of our recovery as the nation strives to repair the damage to the economy.
Even before the pandemic there was plenty of activity in the housing market with people busy extending or renovating their houses but the re-thinking of lifestyles and workplaces is set to boost this even further. However, we have often found that there is reluctance from those involved in projects to address the matter of insurance in good time, or even at all. Perhaps there is a concern that insurers will penalise them, or perhaps they have used a builder before without problems and assume that "they have it covered"?
The reality is that making sure that contract works insurance is in place is very important if the project is to be adequately protected and any other insurance on a building is not to be prejudiced. If you suffer a loss during the course of the works that has not been disclosed, insurers can decline to pay a claim. In some circumstances they could be within their rights to cancel a household policy entirely and without refund. Most insurers are comfortable with including low level projects within the policy but these limits can be as low as £15,000, so it is important always to check what size of contract can be covered.
Contractors have their own industry guidelines to follow to avoid damaging your home, but there is unquestionably an increased risk to existing structures during works and the insurers require to be made aware of them. Depending on the nature of the work, it may sometimes be acceptable to rely on the builder's insurance but don't be afraid to ask questions of either them, the architect or the project manager. Ask to see a copy of the builder's insurance policy and if you don't understand it send it to your broker to review. Are they following building contract terms? Who is responsible for the insurance of the works? As a rule of thumb we normally suggest that you budget 1% of the project total for the cost of insurance if you need to arrange it yourself.
The fact is that most reputable contractors do have insurance of some sort, but some don't understand quite what they have and how it works.
So why should I pay for my own contract works insurance?
Relying on a contractor's insurance carries risk and loss of control
Contractors are often not aware of the terms of their insurance and may unwittingly negate it because they have:
Applied heat or used grinding equipment without precautions
Exceeded the depth limit when digging foundations or basements
Failed to make sure their sub-contracted plumber has pressure tested new pipework
An insolvent contractor may not have paid his premium
The building contract could be terminated by either party in the middle of the works with the insurance falling away
The insurance obligations under the building contract and the small print of the policy may be at odds with each other
Your mortgage terms and conditions may stipulate certain insurance cover is in place which the contractor cannot provide
Combining cover across your household policy and the contractor's policy may mean that more than one insurer is involved, with the scope for claim settlements to be argued over or slowed down
You are not formally party to an insurance contract from which you may need to benefit
You may think that little of this matters because you can simply take legal action against the contractor if you have to. However, quite apart from the stress and cost, few contractors have strong balance sheets and a legal action can easily see them slip into liquidation, meaning that you lose everything.
By far the best solution is to use a JCT building contract. JCTs (Joint Contracts Tribunal) are the standard industry forms which set out the responsibilities and obligations of all parties in the construction process, so that it is clear as to what work needs to be done, who is doing it, when they are doing it by, and for how much. These make the client responsible for arranging insurance in 'joint names' with the contractor, for both the existing structure and the works. This is the most satisfactory because you stay in control of the insurance of your home in its entirety and you are protected from any negligent acts by the contractor. You can usually make sure that the insurance is placed with a single insurer, so there are no arguments or delays in getting a claim settled or the works back on track.
What your broker needs to know?
When works are due to start
Your total budget for the works (including debris removal, professional fees & VAT)
The duration of the works
The name of your contractor
Details of any contract terms you may be using with them (JCT or other)
It is a reality that 90% of works contracts run over both budget and time, but this is not always the fault of the contractor. Delays and cost overruns are also typically caused by:
Changes in specification
Problems discovered with the existing structure
Weather and ground conditions
Sourcing of materials
Underestimating specifications
Planning constraints
Underperforming professionals
When arranging contract works insurance it is far better to overestimate your timescale and budget, to avoid having to extend the policy at a later date. If the works finish more than 30 days earlier than anticipated you can usually claim back overpaid premiums. Extending the cover, even by a couple of months, will always end up costing more than agreeing a realistic timescale at the beginning.
The top three things to remember when planning contract works are:
Insist on a building contract
Back to News