by Charles Hamilton
Jun 10, 2020 | News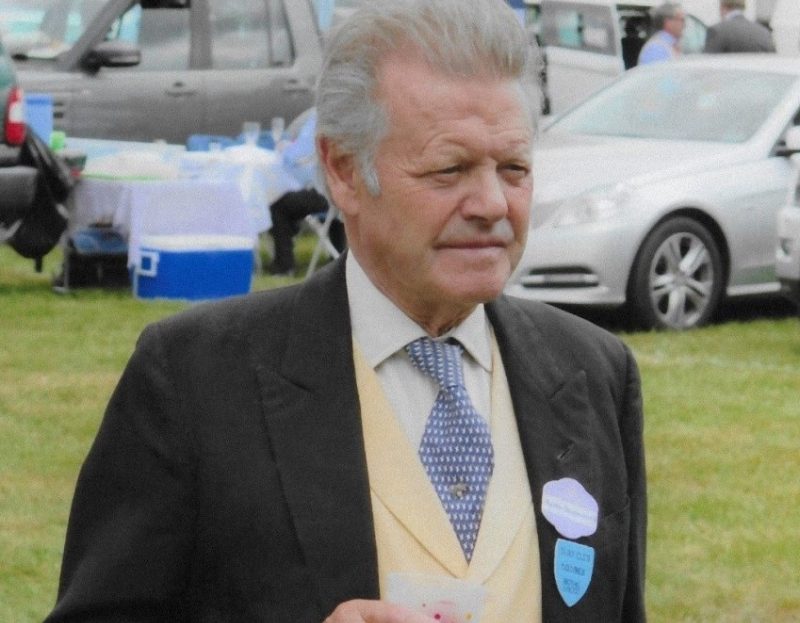 Hon B C Leigh
1942 - 2020
Benjamin Leigh first came in to our lives on the Bristol bound platform of Swindon station 28 years ago. Patrick Helmore, the owner of bloodstock broker BASIC, had bumped in to Ben at a drinks party and recommended that I called him to see if he was interested in joining what was then Bradstock Hamilton. Ben had advised that I would have no trouble recognising him and he was right as there weren't many of his stature on the platform that day. The drive to his office in Lechlade took only 20 minutes but we took to each other immediately and by half way there had agreed a deal. Thus began a partnership that was central to the success of the company which then morphed to Hamilton & Partners and eventually to Weatherbys Hamilton.
After the army and a training career in Lambourn in the 80's, Ben had started his own broker Stable, Stud & Farm and it was this client base that Ben brought with him. His close circle included leading trainers such as Nicky Henderson, Barry Hills and Henry Cecil, as well as a whole host of Cotswold and Newmarket based friends and clients, many of whom who are still the bedrock of Weatherbys Hamilton's business to this day. This was a world that would have been well nigh impossible for a nascent broker to break in to and a large part of our subsequent success has been down to the start that Ben gave us. Sophie Edwards (now wife of Tom George) joined Ben and we had soon established an office in Cirencester. Ben operated successfully from there until we purchased BASIC and moved to its office in Marlborough in 2007. Another crucial contribution was Ben's introduction of Richard Chugg in 2006, now one of Weatherbys Hamilton's principal partners, and it is Richard who by degrees has taken over the day to day management of Ben's clients and the leadership of our office outside Swindon.
Ben was colourful, quick witted and a bon viveur. Very well informed on a wide range of subjects, a devotee of the Times crossword and above all a fiercely loyal friend. It may have taken new joiners to the firm a little time to realise that behind the language and the explosions lay such warmth and generosity but once they did they became as fond of him as the rest of us. From a personal point of view, if I had a list of calls to return, Ben's was always the one I looked forward to making most. It might easily be to receive a bollocking but it was never less than entertaining, with his humour and good nature barely concealed beneath the surface.
Ben will be hugely missed by all of us who knew and worked with him, but of course more than anyone by Jennifer, Samantha and the rest of his family to whom he was absolutely devoted. The Cheltenham parties when they lived at Little Rissington took days to get over and their move to Lower Swell did not appear to see much letting up on that front. Weatherbys Hamilton would not be where it is today without Ben's enthusiasm, loyalty and friendship and he will never be forgotten.
Back to News