by Graham Dench
Jun 21, 2019 | News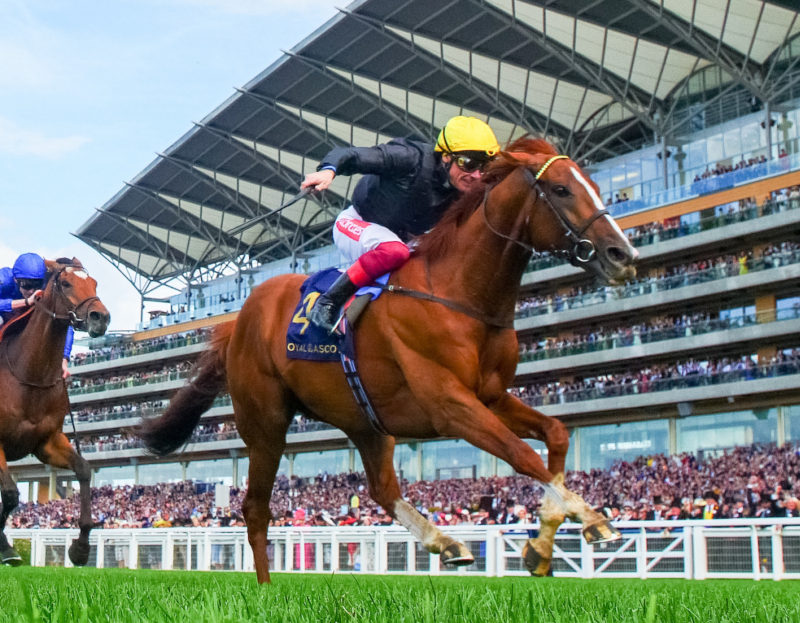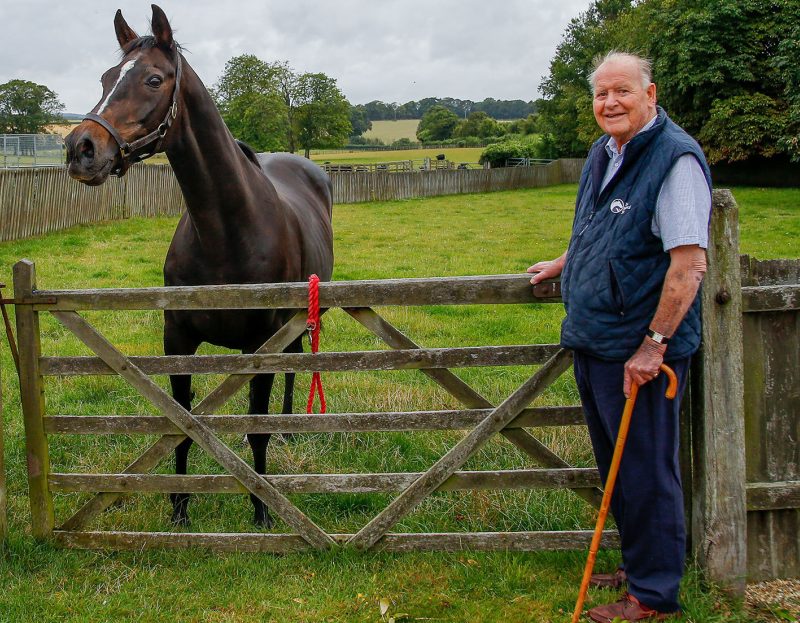 Remarkable Stradivarius firmly on-course for second WH Stayers' Million
Stradivarius took a massive step towards a second WHSM and confirmed himself one of the great distance horses of modern times by overcoming traffic problems to land back-to-back wins in Europe's premiere staying event.
It was his seventh straight win since he ended his three-year-old career with third places in the St Leger and the Long Distance Cup, and if he can stretch the winning streak to nine by adding a third Goodwood Cup and a second Weatherbys Hamilton Lonsdale Cup at York then the Weatherbys Hamilton Stayers' Million - which many was next-to-impossible when launched last spring - will be his once again.
It takes an exceptional stayer to compile such a sequence, but Stradivarius is plainly just such a horse. No Gold Cup winner had returned successfully since the legendary Yeats completed his historic four-timer between 2006 and 2009, and this latest renewal had almost unprecedented strength in depth, thanks in part to the lure of the bonus.
Among those taking him on were a Melbourne Cup and Dubai Gold Cup winner, a Derby second who had won two of the bonus qualifiers, an Irish Derby and St Leger hero, an Irish St Leger winner, a Doncaster Cup winner, and a French challenger who had won one of his country's most historic staying events, but Stradivarius was more than a match for them all.
Dettori, winning his seventh Gold Cup and in irresistible form as he completed an astonishing Royal Ascot four-timer on the day, was unstinting in his praise. He said: "He's unbelievable. He's got everything and doesn't know how to get beat. He's got a heart that's bigger than his body and all I have to do is get him in a good position and he does the rest.
"Maybe having to wait like that stopped me from going too soon. I know that he's got a kick and when I got the split off he went. The roar from the crowd was amazing. He's captured people's imagination with the way that he runs and the way that he wins, and long may it continue."
Mindful perhaps of tempting providence, owner Bjorn Nielsen was initially reluctant to confirm the bonus as a priority, as indeed he was 12 months ago, insisting that it is one race at a time and that it would be an achievement in itself to get to the Goodwood Cup in good enough shape to win it again.
However, Weatherbys Hamilton's £1m initiative was welcomed by all associated with Stradivarius last year, not least by staff back at John Gosden's Clarehaven Stables who shared in it, and if he clears the next hurdle the opportunity to clinch the bonus once again would surely be impossible to resist.
Nielsen said: "These races are so hard to win. People think you can just get these horses out and that they will do the same thing in the Goodwood Cup, but last year Stradivarius lost a shoe here and was lame afterwards, so anything can happen.
"If you miss a race then you miss the bonus, so I'm not focused on it, but if he's fine after this then of course we'd like to go to Goodwood and win there for the third time in a row. At the moment that's the only focus."
Charles Hamilton, Chief Executive of Weatherbys Hamilton, was naturally delighted with the result, despite the reality that a second £1m payout was on the cards. He said: "Stradivarius' magnificent second Gold Cup at Ascot has cemented his reputation as one of the great Stayers. He is doing so much to revive interest in the Stayers and the atmosphere at Goodwood and York in the next few months as he attempts to win his second Weatherbys Hamilton Stayers' Million will be absolutely electric.
"The Weatherbys Hamilton Stayers' Million qualifiers this year produced the first four home in the Gold Cup at Royal Ascot and we are absolutely thrilled with the way our initiative has helped focus attention on these wonderful horses. We may end up being a lot poorer but it is worth every penny!"
Gosden pointed out that in addition to the trouble in running, which saw him hemmed in at a crucial stage, Stradivarius also overcame conditions that were not his favourite.
He insisted that he is much better on top-of-the-ground and added: "Full marks to a remarkable horse, as he's shown he can still quicken on that ground.
"The great stayers like Le Moss, Sagaro and Yeats were all just wonderful horses, and great for the racing public because people got to know them. This little guy, with his white socks and white face, looks like the Milky Bar Kid should be riding him, but he's a remarkable athlete and a charming horse to be around."
In what can often be a divided sport, that's something we can all agree upon. Roll on Goodwood and another chance to enjoy him.
Back to News