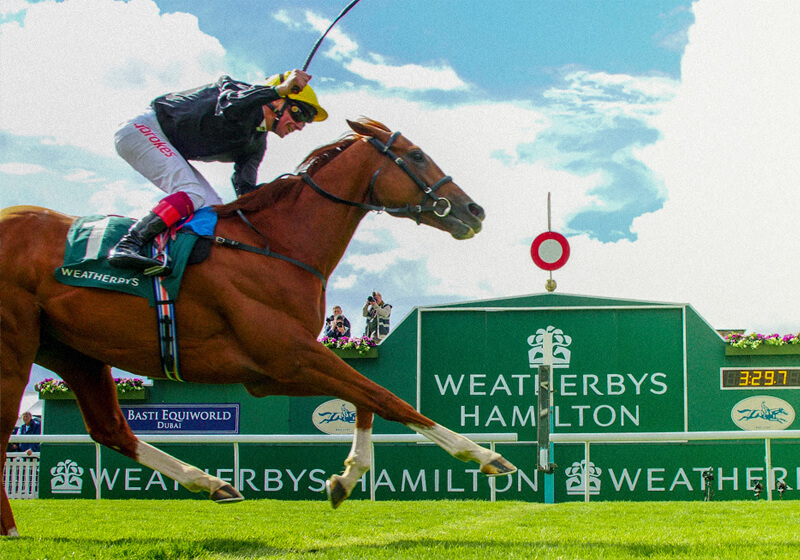 Stradivarius – The Millionaire!
Great horses are rarely badly named and Antonio Stradivari, the legendary violin maker from Cremona, would have been extremely proud of the racehorse that shares the name of his priceless masterpieces.
The four year old colt, trained by John Gosden in Newmarket and owned by Bjorn Nielson, swept the board in the inaugural year of the WH Stayers' Million by winning the Yorkshire Cup, Ascot Hold Cup, Goodwood Cup and Lonsdale Cup. In doing so Stradivarius won £1 million for his connections and achieved a feat that many said was impossible when we launched the Stayers' Million in March 2018.
Bjorn Nielson never intended to race Stradivarius. In common with many horse breeders his strategy is to sell the colts and retain the fillies that he breeds. However, fate intervened in October 2015 when the then unnamed colt by Sea The Stars did not reach his reserve at Tattersalls Sales, and Bjorn resolve to prove the market wrong and race him in his own colours. After his stunning performances in the summer, The Million was paid out in September and Bjorn celebrated his good fortune in owning one of the great stayers by generously bolstering John Gosden's staff's share from £75,000 to £100,000. So ended a series that exceeded our wildest expectations in terms of exposure and support from both the public and the bloodstock industry. At the same time we witnessed the emergency of a true Trojan of the Turf and a summer to remember.
Back to News